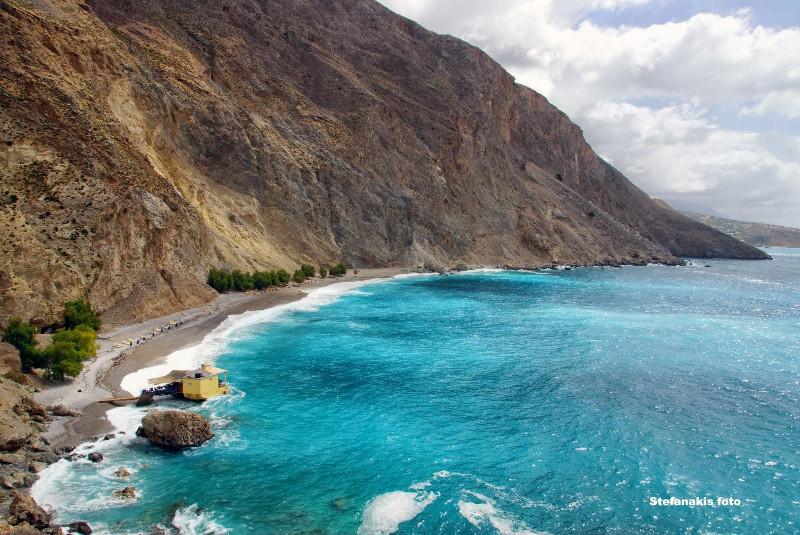 Glyka Nera (meaning "sweet water") is one of the most beautiful beaches in Crete, with deep blue water color and nice pebbles.
In 2003, the beach was ranked among the best 20 in Europe by London Times. This is located 43km west of Chora Sfakion and 75km south of Chania.
This is called like this because of the fresh water that gushes from the pebbles!